Bonne nouvelle, y a KING ZEPHA qui sort un nouvel album très bientôt. King Zepha, c'est un musicien anglais qui fait un peu tout lui-même, à l'instar d'Ed Rome.
Avec ses potes (The Bluebeat Renaissance), il a sorti un premier opus en 2015 , « Introducing… King Zepha & The Bluebeat Renaissance », puis un second en 2017, « This is the north and we do what we want », au son résolument sixties.
Le voilà donc qui annonce la venue d'un troisième LP en avril intitulé « King Zepha's Northern Sound » en édition apparemment très limitée ( 300 exemplaires de la version vinyle seulement), et il a eu la bonne idée de nous balancer un premier extrait, « Just One Look », qui sonne à merveille (c'est le moins qu'on puisse dire). Ecoutez moi ça : (suite…)
in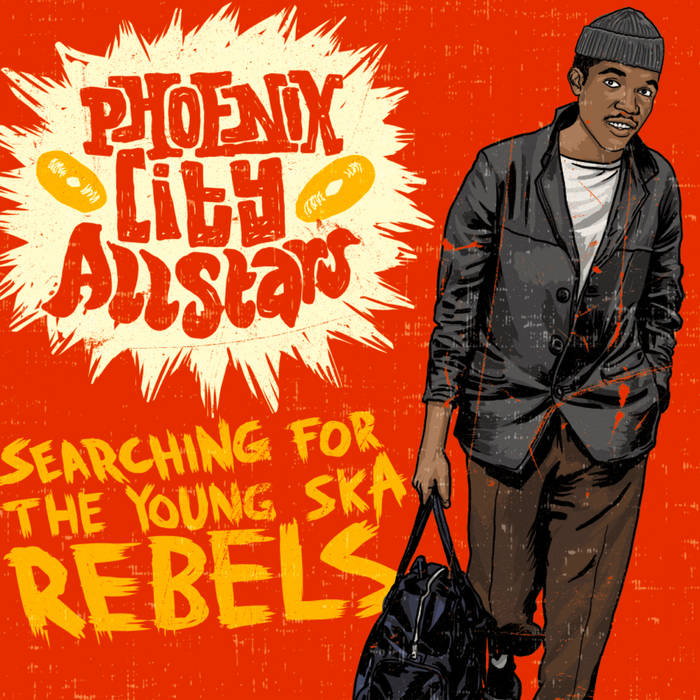 UN PEU D'HISTOIRE : PHOENIX CITY ALLSTARS,  c'est le groupe de Londres formé en 2011 avec dedans des gars qu'on a pu croiser dans Pama International, Intensified ou dans Sidewalk Doctors. Leur spécialité: les reprises.
En 2012, le groupe s'était attaqué au répertoire two tone avec « Two Tone Goes Ska » sur Phoenix City Records, suivi en 2014 par un disque hommage aux Rolling Stones, « Skatisfaction », chez Hotshot & Scorcher. Signalons au passage que les deux labels sont ceux de Sean Flowerdew (claviers), qui était il n'y a pas si longtemps à la tête de Rockers Revolt. Qu'est-ce qu'il fout avec ses labels ? J'en sais foutre rien, allez plutôt lui demander.
Toujours est-il qu'en 2015, les Londoniens ont annoncé qu'ils allaient sortir un album entièrement consacré à « Searching For The Young Soul Rebels », cultissime album des Dexys Midnight Runners. « Searching For The Young Ska Rebels » (c'est son titre) vient donc de sortir sur Happy People Records, label récemment fondé par Lenny Bignell (des Sidewalk Doctors) et… Sean Flowerdew.  (suite…)
in